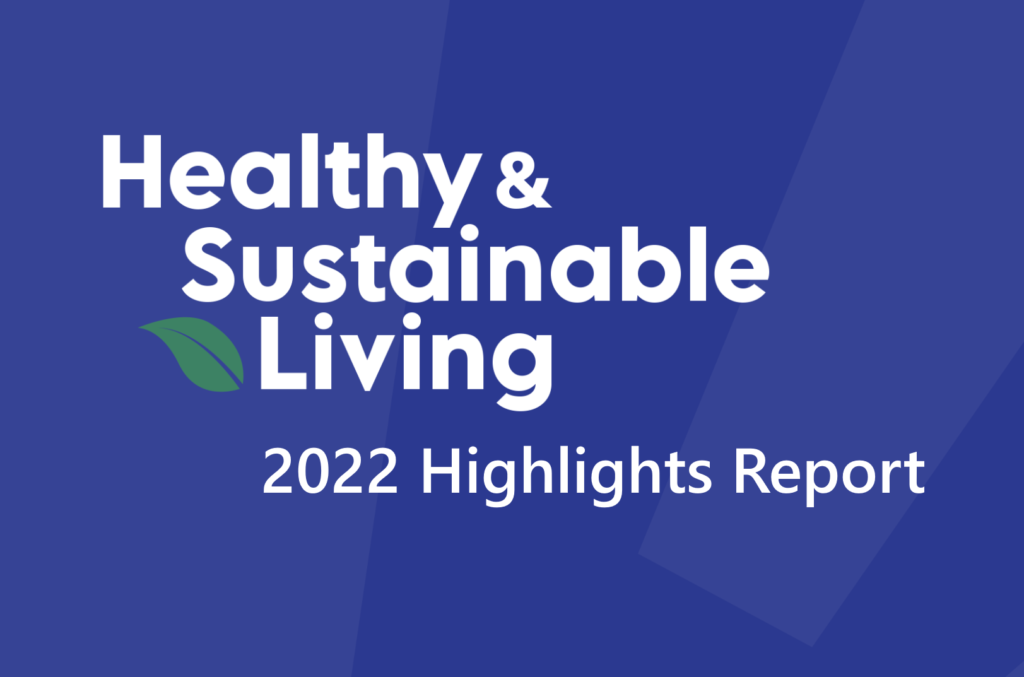 The Healthy & Sustainable Living 2022: A Global Consumer Insights Project was launched in 2019 to help companies better understand, engage, and mobilize consumers in this
exciting yet challenging area of consumer engagement in sustainability.
https://globescan.com/wp-content/uploads/2022/11/GlobeScan_Healthy_and_Sustainable_Living_Highlights_Report_2022.pdf
2022 State of the Cryosphere reports take the pulse of the cryosphere on an annual basis. The cryosphere is the name given to Earth's snow and ice regions and ranges from ice sheets, glaciers and permafrost to sea ice and the polar oceans – which are acidifying far more rapidly than warmer waters.
https://iccinet.org/statecryo2022/
Incorporating Renewable Materials in packaging
https://www.foodmag.com.au/incorporating-renewable-materials-packaging/
Sustainable Packaging Guidelines
https://documents.packagingcovenant.org.au/public-documents/Sustainable%20Packaging%20Guidelines%20(SPGs)
From the Amazon to Australia, why is your money funding Earth's destruction?
Fossil fuels, fisheries and farming: the world's most destructive industries are protected – and subsidised – by governments
https://www.theguardian.com/commentisfree/2022/nov/30/amazon-public-money-earth-destruction-fossil-fuels-subsidies
Can Remanufacturing Build The Industrial-Sized Circular Economy?
https://www.forbes.com/sites/sap/2022/11/08/can-remanufacturing-build-the-industrial-sized-circular-economy/?sh=4d5357e52549
Why Japan sees regeneration as key to a successful circular economy
https://www.weforum.org/agenda/2022/11/is-regeneration-the-key-to-the-future-of-the-circular-economy/
New York state passes $4.2bn environmental bond act on midterm ballot
Proposal, a first in 26 years, aims to disburse benefits to communities most impacted by the climate crisis
https://www.theguardian.com/us-news/2022/nov/03/new-york-environmental-bonds-midterm-elections
'A Twisted Joke': 636 Fossil Fuel Lobbyists Swarm COP27 Climate Talks
"Tobacco lobbyists wouldn't be welcome at health conferences," said a corporate watchdog coalition. "Those perpetuating the world's fossil fuel addiction should not be allowed through the doors of a climate conference."
https://www.commondreams.org/news/2022/11/10/twisted-joke-636-fossil-fuel-lobbyists-swarm-cop27-climate-talks

WALL STREET'S Dirtiest SECRET
HOW FOSSIL FUEL EXPANSION
DEPENDS ON BIG BANK FINANCE.
Once an oil, gas, or coal resource is developed, or a piece of fossil infrastructure is built, there is a very strong incentive to fully extract it, or run it to the end of its economic life. New investments now risk locking in emissions or becoming stranded assets over the long term.
https://www.ran.org/wp-content/uploads/2022/11/RAN_WALLST_DIRTIEST_SECRET.pdf
Elopak, a finalist in the pre-commercialized Climate Category of our Sustainability Awards, talks about their new aluminium-free aseptic carton which reportedly has a 50% lower carbon footprint than a standard aseptic carton. 
https://packagingeurope.com/finalist-interview-elopaks-pure-pak-esense-carton/9046.article
SCALE climate resilient agriculture
foodsystemspavilion.com
How Neal Family Vineyards Achieved 1st Regenerative Organic Certification In Napa Valley
https://www.forbes.com/sites/lizthach/2022/11/29/how-neal-family-vineyards-achieved-1st-regenerative-organic-certification-in-napa-valley/
California Sues Manufacturers of 'Forever Chemicals' for Deception and Harm
"The damage caused by 3M, DuPont, and other manufacturers of PFAS is nothingshort of staggering, and without drastic action, California will be dealing with the harms of these toxic chemicals for generations," said Attorney General Rob Bonta.
https://oag.ca.gov/system/files/attachments/press-docs/11.10.22%20PFAS%20Complaint.Final_.pdf
Climate-focused reform of World Bank could be done in a year, says Al Gore
Former US vice-president says bank should refocus its spending and end its role in 'fossil fuel colonialism'
https://www.theguardian.com/business/2022/nov/14/climate-focused-reform-world-bank-could-be-done-year-al-gore
Make ecocide an international crime and other legal ideas to help save the planet.
A list of the five most promising legal steps we can take to help fight climate change.
https://www.theguardian.com/commentisfree/2022/nov/22/five-legal-ideas-fight-climate-crisis-save-planet

'Let's Try Something New': Naomi Klein Calls for Boycott of Next COP Climate Summit
"Now is the time to decide not to do this all over again next year, when the summit will be in the UAE,"
argued the author and environmentalist.
https://www.commondreams.org/news/2022/11/22/lets-try-something-new-naomi-klein-calls-boycott-next-cop-climate-summit

A Generation of Seeds
Lifting a ban on GMOs will not help food insecurity in Kenya.
https://www.truthdig.com/articles/a-generation-of-seeds/

South Korea has almost zero food waste. Here's what the US can learn
https://www.theguardian.com/environment/2022/nov/20/south-korea-zero-food-waste-composting-system
Urban Farms Are Stepping Up Their Roles in Communities Nationwide
After a road trip touring farms around the country, our report provides a snapshot of how three innovative, resilient urban farms are fighting food insecurity and building connections with neighbors.
https://civileats.com/2022/11/10/urban-farms-food-access-community-support-fountain-heights-tri-cycle-alma-backyard-urban-agriculture/
Cutting-edge tech made this tiny country a major exporter of food
The Netherlands has used advances in vertical farming, seed technology and robotics to become a global model
https://www.washingtonpost.com/business/interactive/2022/netherlands-agriculture-technology/
Report: The State of Recycling and Composting in Colorado 2022
https://ecocycle.org/resources/report-the-state-of-recycling-and-composting-in-colorado-2022/
Weather disasters hit 90% of US counties in last 11 years, report finds
California, Mississippi, Oklahoma, Iowa and Tennessee suffered most disasters, with over 300m people living in those counties
France's plan for solar panels on all car parks is just the start of an urban renewable revolution
Tribe and partners light up a forest to restore landscape in California
The Karuk Tribe partnered with the U.S. Forest Service and other stakeholders to reintroduce traditional burning to help restore forests in the Klamath Mountains.
The four-year-old project aims to prevent wildfires and make overgrown forests in Northern California look more like they did thousands of years ago when the Tribe stewarded them.
So far, the project's successes have been encouraging, however, the Tribe and Forest Service have encountered hurdles in their relationship and have had difficulty agreeing on different fire techniques.
The project hopes to make burning a seasonal and sustainable part of ecosystem management.
Should companies with animal mascots pay for species conservation?
Endangered charismatic species are found in commercials and on billboards and logos everywhere. This fund provides a way for brands to give back to biodiversity. Will they pay up?
A treaty to end the age of plastic
At the global plastics treaty talks, we, the people, need to speak louder than the plastic-addicted corporations.
https://www.aljazeera.com/opinions/2022/11/27/a-treaty-to-end-the-age-of-plastic
"Universal Waste"
A new short story about a small-town cop, a murder, and a massive recycling plant.
https://slate.com/technology/2022/11/universal-waste-by-palmer-holton.html
The Laws of Thermodynamics Will Not Bend for Landfills
https://slate.com/technology/2022/11/landfills-recycling-energy-thermodynamics.html
The tree of life: powering the circular bioeconomy
Climate Trace Map:
A biochemical understanding of climate systems
climatetrace.org/map