Carbon Farming Gets A Nod At Paris Climate Conference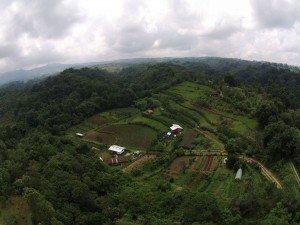 This week, world leaders are hashing out a binding agreement in Paris at the 2015 U.N. Climate Change Conference for curbing greenhouse gas emissions. And for the first time, they've made the capture of carbon in soil a formal part of the global response to the climate crisis.
http://ww2.kqed.org/bayareabites/2015/12/07/carbon-farming-gets-a-nod-at-paris-climate-conference/
---
Why we should all aim to be carbon positive
http://www.treehugger.com/corporate-responsibility/why-we-should-all-aim-be-carbon-positive.html
---
Tackling the world's plastic problem
https://www.creativereview.co.uk/cr-blog/2015/november/tackling-the-worlds-plastic-problem/
---
It's #TimeToChoose Climate-Friendly Food
http://www.huffingtonpost.com/michael-pollan/its-timetochoose-climate_b_8673636.html
---
Introducing The Natural Capital Lab!
The Natural Step is embarking on a new Sustainability Transition Lab—this Lab aims to improve the way we measure, manage and make decisions about Canada's natural capital.
http://www.naturalstep.ca/introducing-the-natural-capital-lab#sthash.Jk0XUmkA.dpuf
---
How the circular economy could end take-make-waste businesses
https://www.greenbiz.com/article/how-circular-economy-could-end-take-make-waste-businesses
---
21 young people from across the United States have filed a landmark constitutional climate change lawsuit against the federal government in the U.S. District Court
http://ourchildrenstrust.org/US/Federal-Lawsuit
---
Portland City Council voted Thursday evening the Fossil Fuel Policy was passed by a 5-0 vote
and
http://thinkprogress.org/climate/2015/11/13/3721960/portland-opposes-fossil-fuel-infrastructure/
---
World Bank Climate Envoy Delivers Powerful Message on Coming Low-Carbon Revolution
https://www.ceres.org/press/blog-posts/world-bank-climate-envoy-delivers-powerful-message-on-coming-low-carbon-revolution
---
Uruguay makes dramatic shift to nearly 95% electricity from clean energy
http://gu.com/p/4ekpc?CMP=Share_AndroidApp_Gmail
---
Earth has lost a third of arable land in past 40 years, scientists say
http://www.theguardian.com/environment/2015/dec/02/arable-land-soil-food-security-shortage?CMP=Share_AndroidApp_Gmail
---
ACHIEVING A CIRCULAR ECONOMY:
How the U.S. Private Sector Is

Reimagining the Future of Business
http://www.uschamberfoundation.org/Circular Economy.pdf
---
"

Growing Tomorrow" Forrest Pritchard
Savory Institute Announces White Oak Pastures As An Accredited Savory Hub
http://www.digitaljournal.com/pr/2741067#ixzz3rVTiZaKO
---
Taco Bell To Use Cage-Free Eggs In All Of Its Restaurants
http://www.huffingtonpost.com/entry/taco-bell-cage-free-eggs_56496d9fe4b060377349b6eb?utm_hp_ref=tw
---
Mark Zuckerberg And Bill Gates Join Forces To Invest In Clean Energy Technology
http://techcrunch.com/2015/11/29/breakthrough-energy-coalition/#.nywit2x:J3dG
---
Dubai to make solar panels on rooftops compulsory by 2030
http://www.ibtimes.co.uk/dubai-make-solar-panels-rooftops-compulsory-by-2030-1531314
---
By studying the largest glaciers on earth, scientists hope to determine whether we'll have time to respond to climate change or whether it's already too late.
http://www.nytimes.com/2015/11/15/magazine/the-secrets-in-greenlands-ice-sheets.html?smid=nytcore-ipad-share&smprod=nytcore-ipad
---
---
Sustainable Cocktails and 'Zero-Waste' Bars Are Changing How You Drink
http://www.bloomberg.com/news/articles/2015-11-25/zero-waste-bars-and-sustainable-cocktails-come-to-u-s-
---
Product Stewardship: Whose Responsibility Is It Anyway?
https://www.environmentalleader.com/2015/11/30/product-stewardship-whose-responsibility-is-it-anyway/
---
U.S. Could Gain Trillions From Global Climate Change Action, Study Finds
Our financial stability is at stake, economists warn.
http://www.huffingtonpost.com/entry/us-trillions-climate-change_5637acc1e4b0631799132a1b?utm_hp_ref=science&ir=Science&section=science
---
What can the world learn from Växjö, Europe's self-styled greenest city?
In 1991, the southern Swedish city became the first in the world to declare its intention to become fossil-fuel free. So how much progress has been made, and does Växjö offer a blueprint for bigger cities too?
http://www.theguardian.com/cities/2015/nov/25/what-can-the-world-learn-from-vaxjo-europes-self-styled-greenest-city?CMP=Share_AndroidApp_Gmail
---