The mission of the Chemical Footprint Project is to transform global chemical use by measuring and disclosing data on business progress to safer chemicals.  It provides a tool for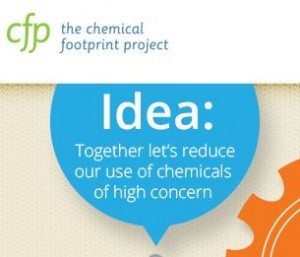 benchmarking companies as they select safer alternatives and reduce their use of chemicals of high concern.
The Chemical Footprint Project tracks, disseminates, and benchmarks corporate progress to safer chemicals in products, manufacturing, and supply chains.
Read More: Green Mission News January 2015